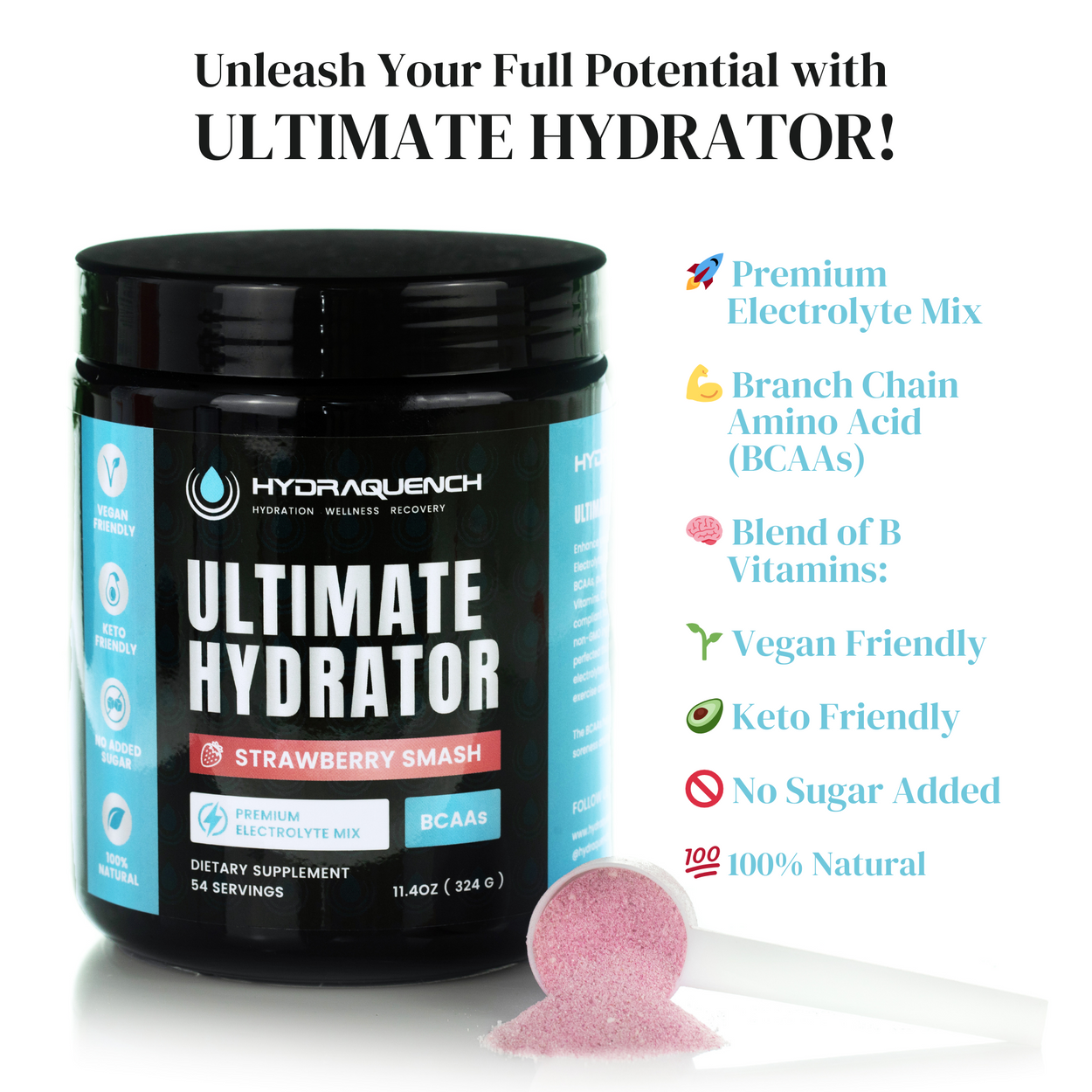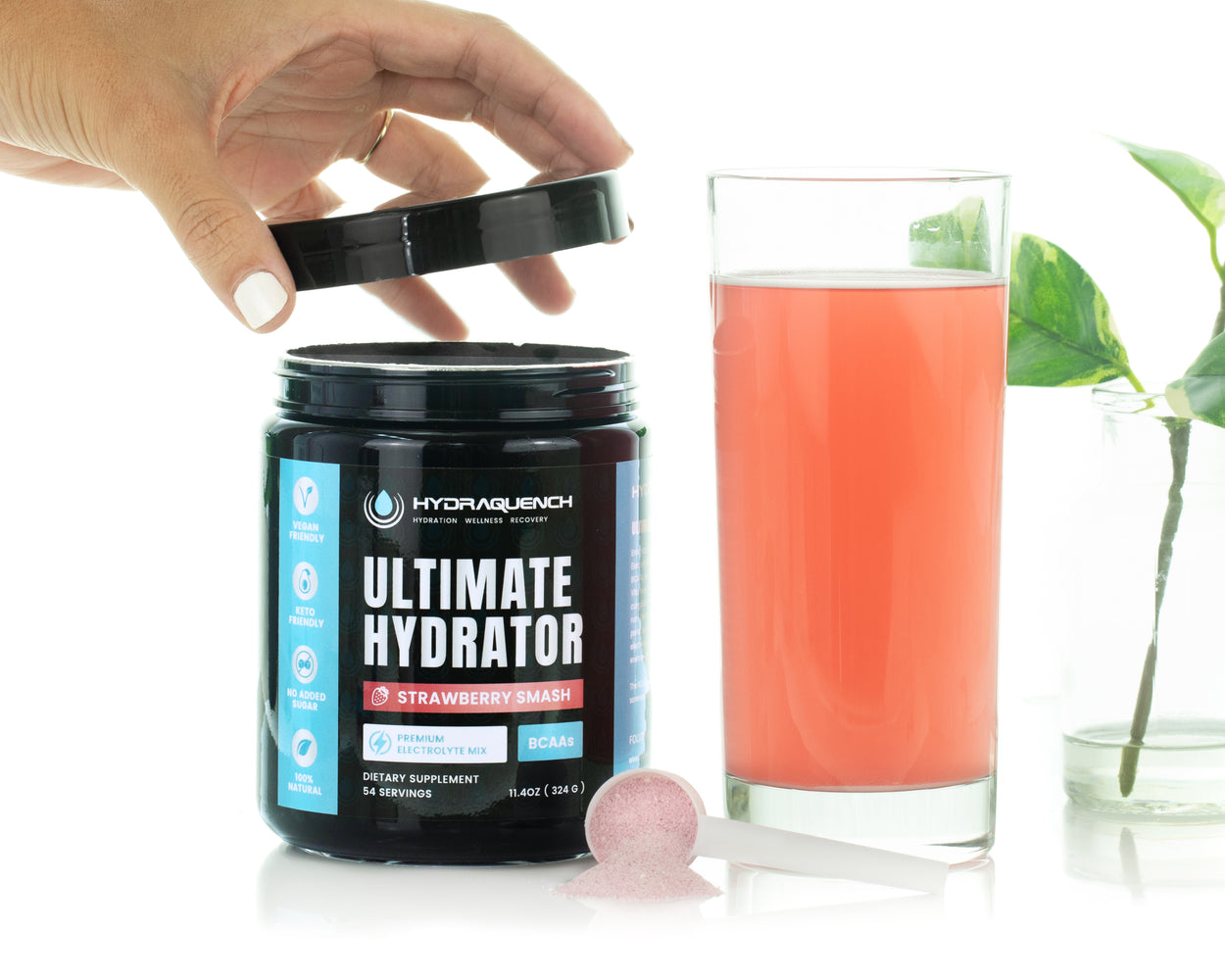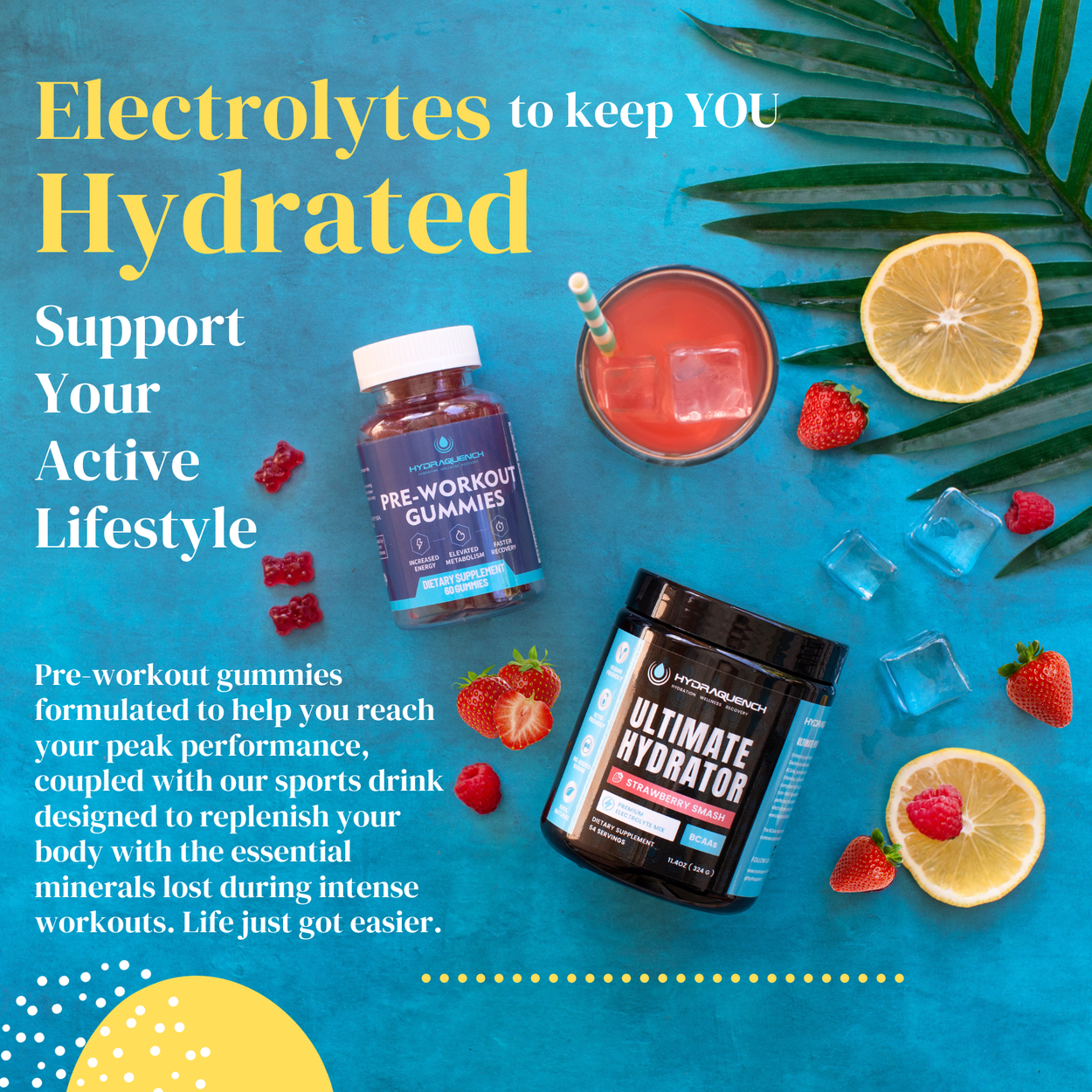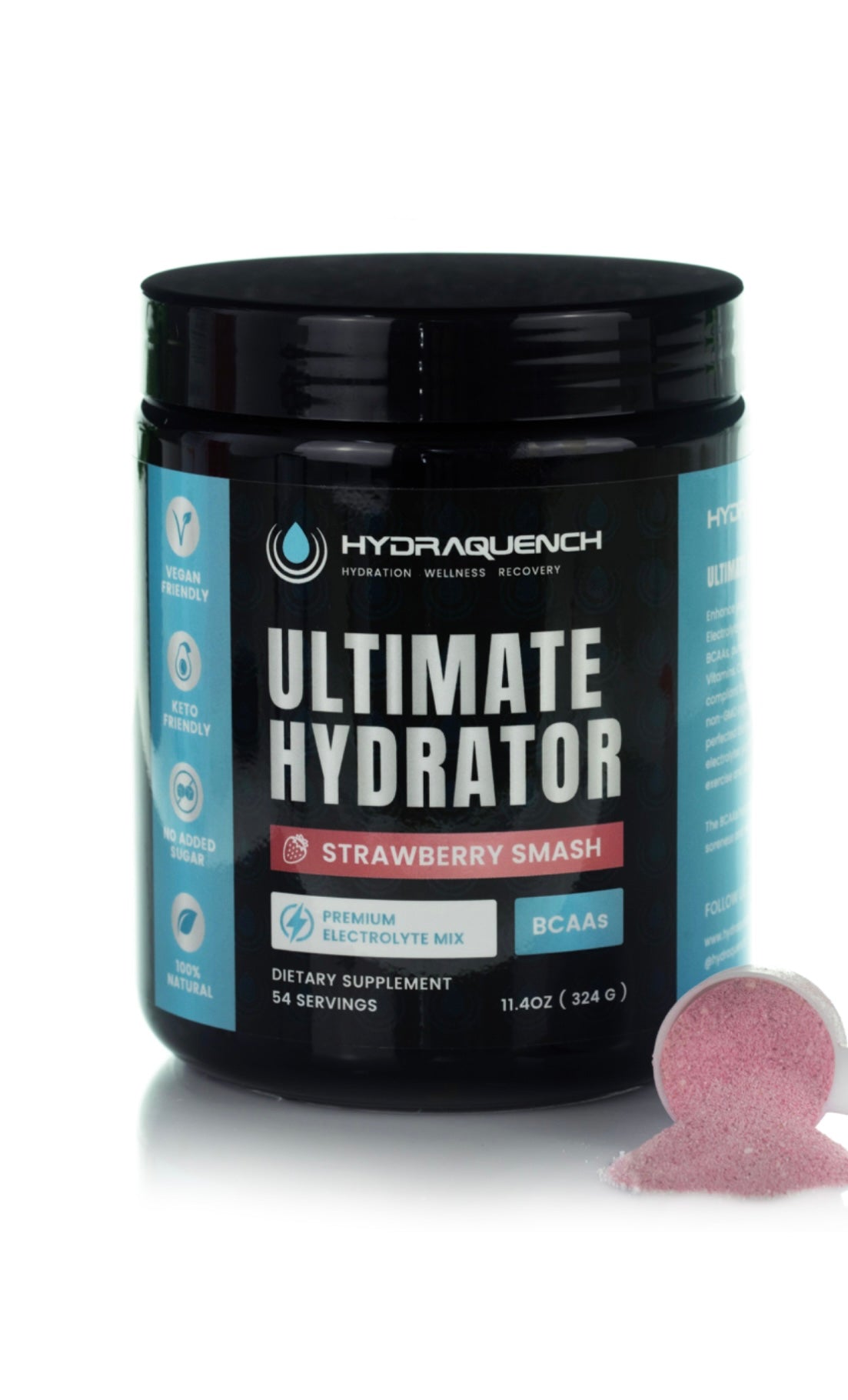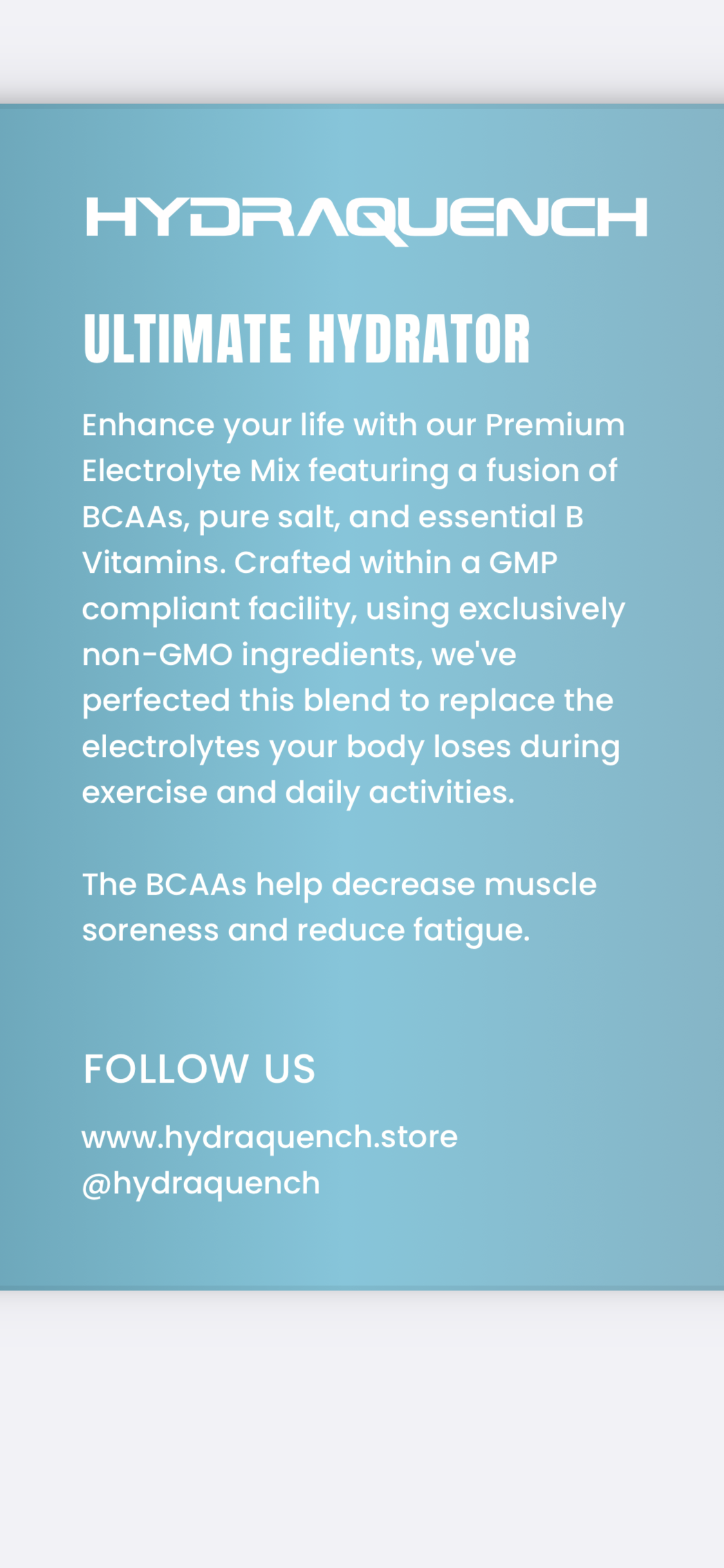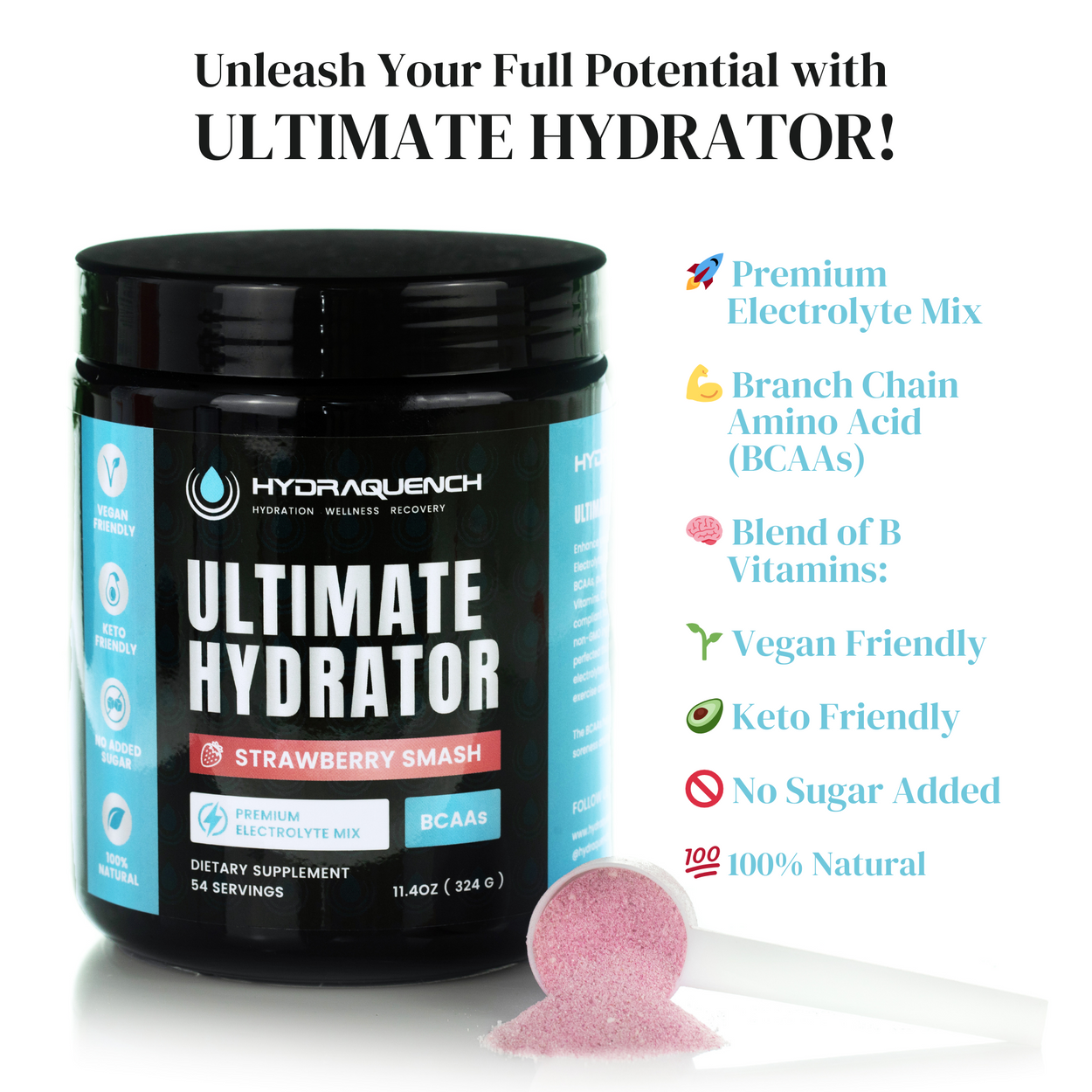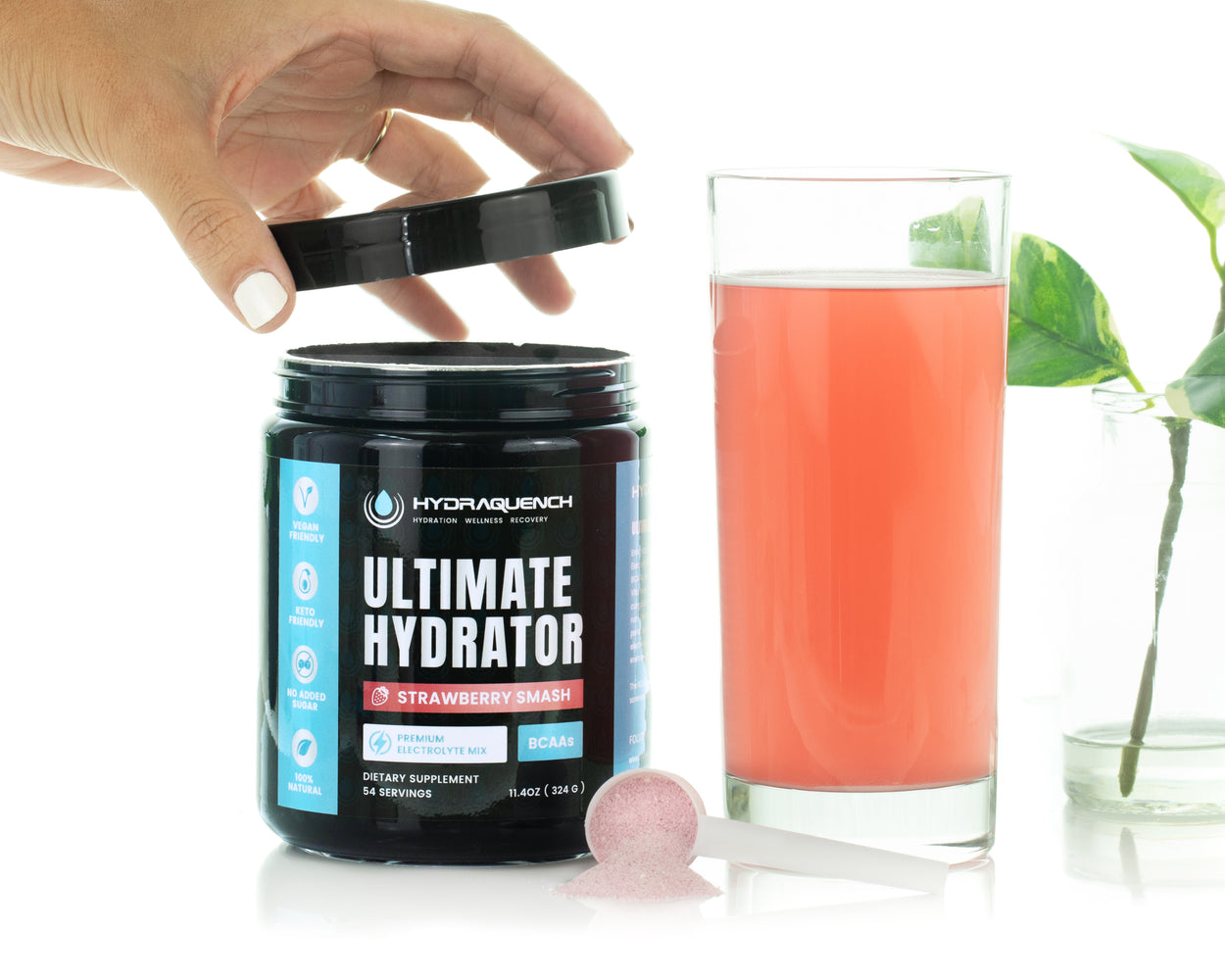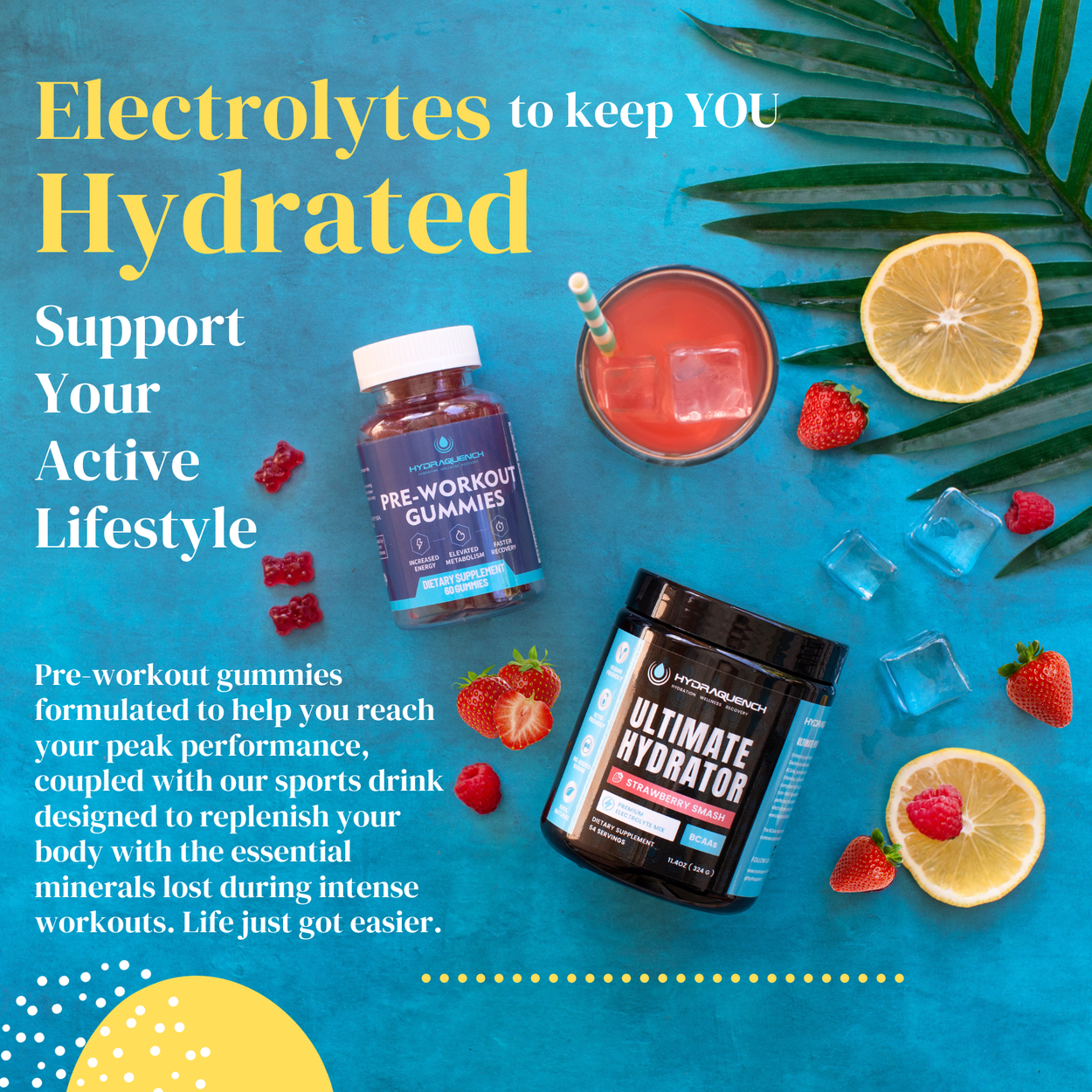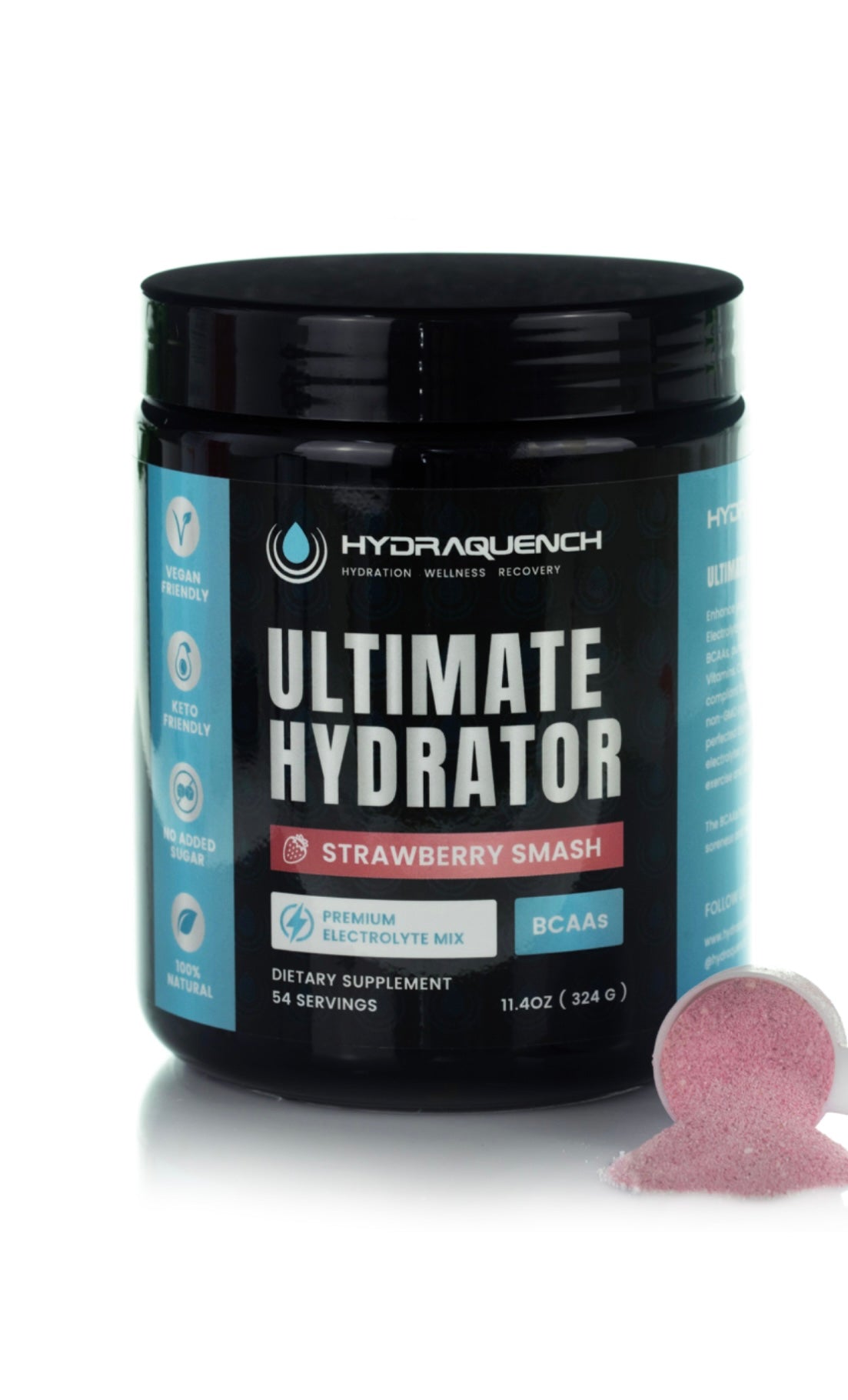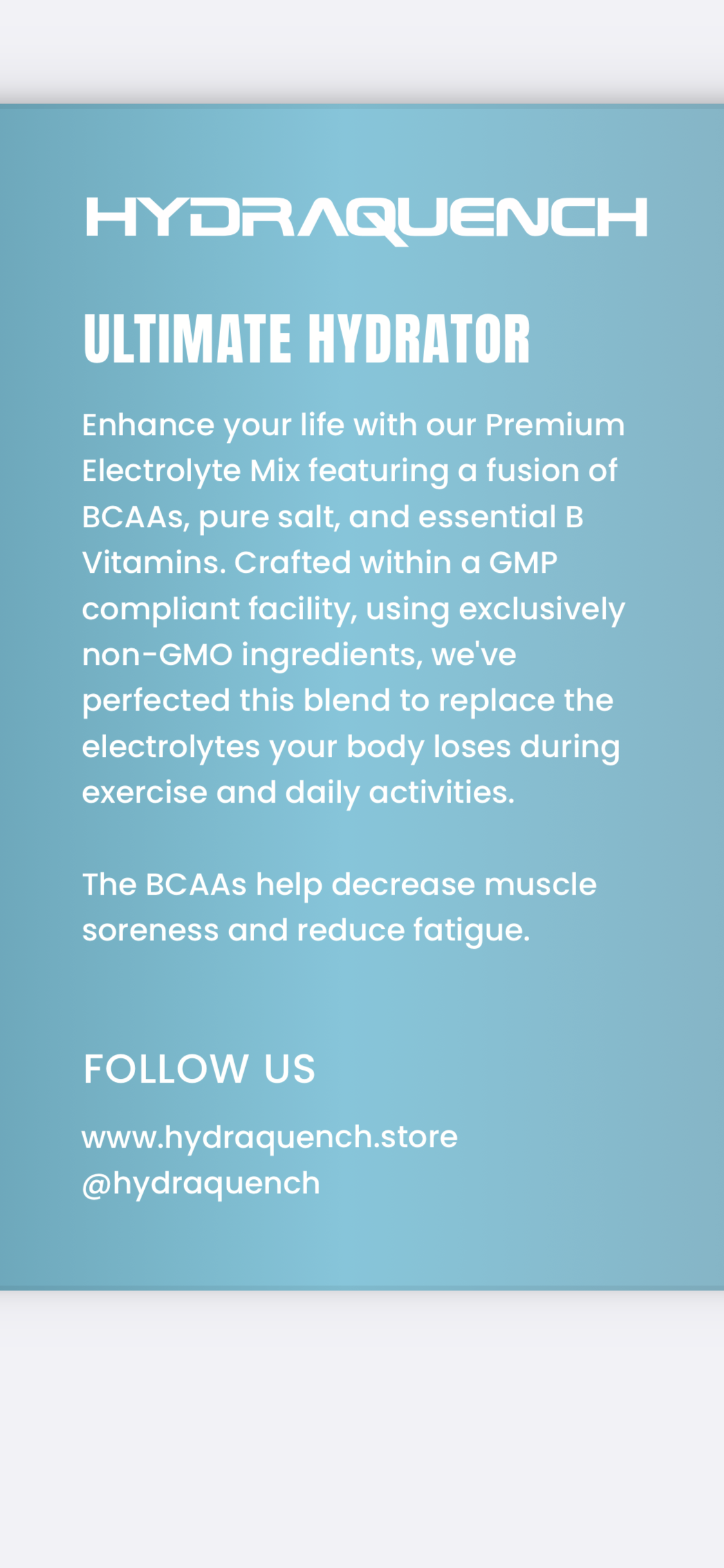 HYDRAQUENCH
ULTIMATE HYDRATOR Hydration Drink Mix
Get Ready to Unleash Your Potential with ULTIMATE HYDRATOR!
🚀 Premium Electrolyte Mix: We've taken hydration to a whole new level by supercharging it with an abundance of electrolytes. Say hello to an unbeatable boost that keeps you going strong, no matter what's on your plate.
💪 Branch Chain Amino Acid (BCAAs): Ultimate Hydrator is your key to unlocking the incredible benefits of BCAAs. Feel the power of enhanced muscle repair, wave goodbye to muscle soreness, skyrocket your exercise performance, and maintain steady blood sugar levels. It's your secret to making each workout your best one yet!
🧠 Blend of B Vitamins: We've got your all-round wellness covered. Ultimate Hydrator boasts a treasure trove of B Vitamins - B1, B2, B3, B5, B6, B7, B9, and B12. These essential vitamins not only rev up your energy levels but also champion brain function, heart health, digestion, and so much more. A complete package for a holistic lifestyle!
And that's not all...
🌱 Vegan Friendly: We're all about inclusivity, and that means offering a product that aligns with your values. Ultimate Hydrator is vegan-friendly, ensuring that every sip supports your mindful choices.
🥑 Keto Friendly: For those following a keto lifestyle, we've got you covered. Our formula fits seamlessly into your low-carb, high-energy journey.
🚫 No Sugar Added: Don't worry about added sugars sneaking into your routine. Ultimate Hydrator keeps it clean and keeps the sweetness where it belongs.
💯 100% Natural: Nature knows best, and so do we. With Ultimate Hydrator, you're choosing a product that's rooted in natural goodness.
Are you ready to redefine your hydration experience? ULTIMATE HYDRATOR is here to make it happen!