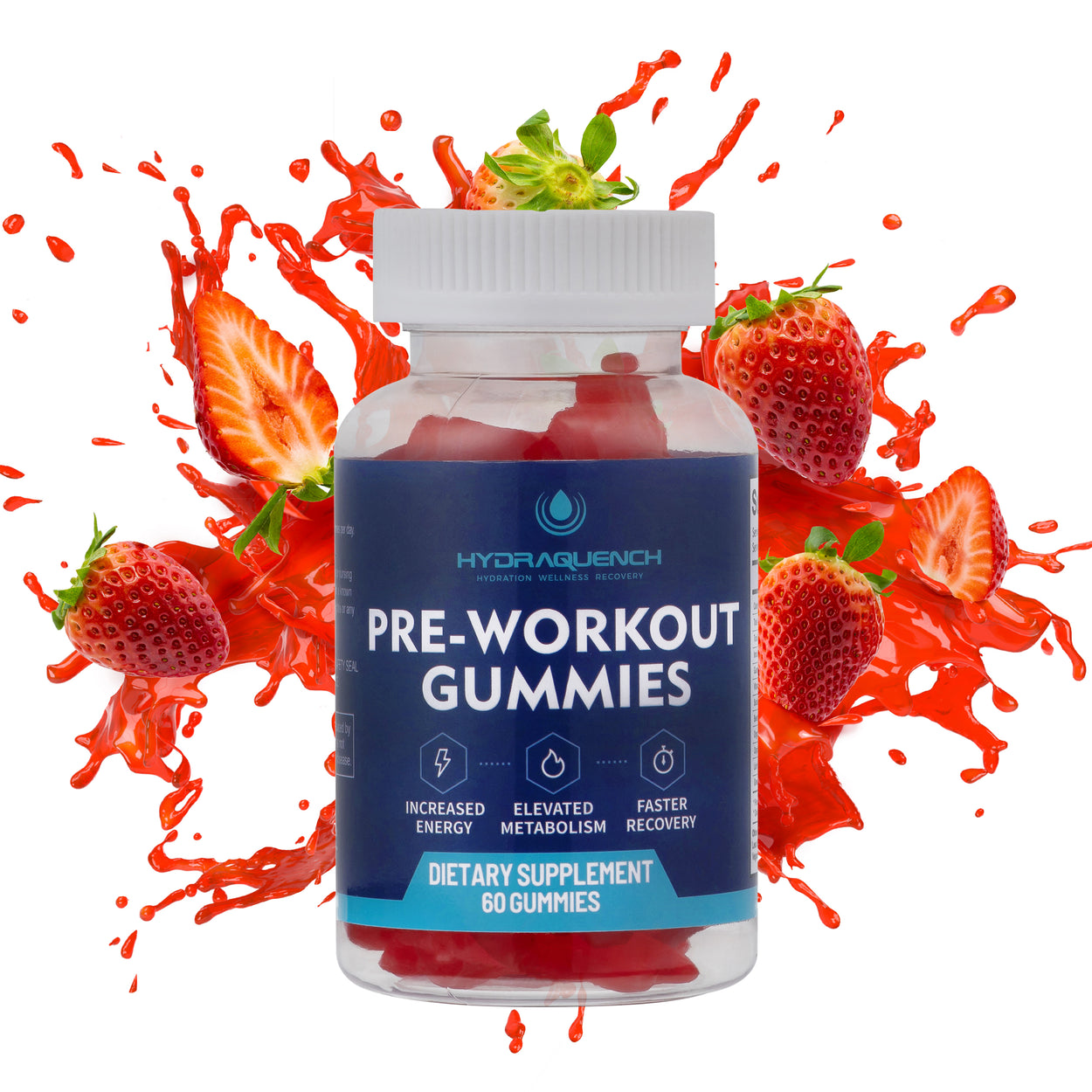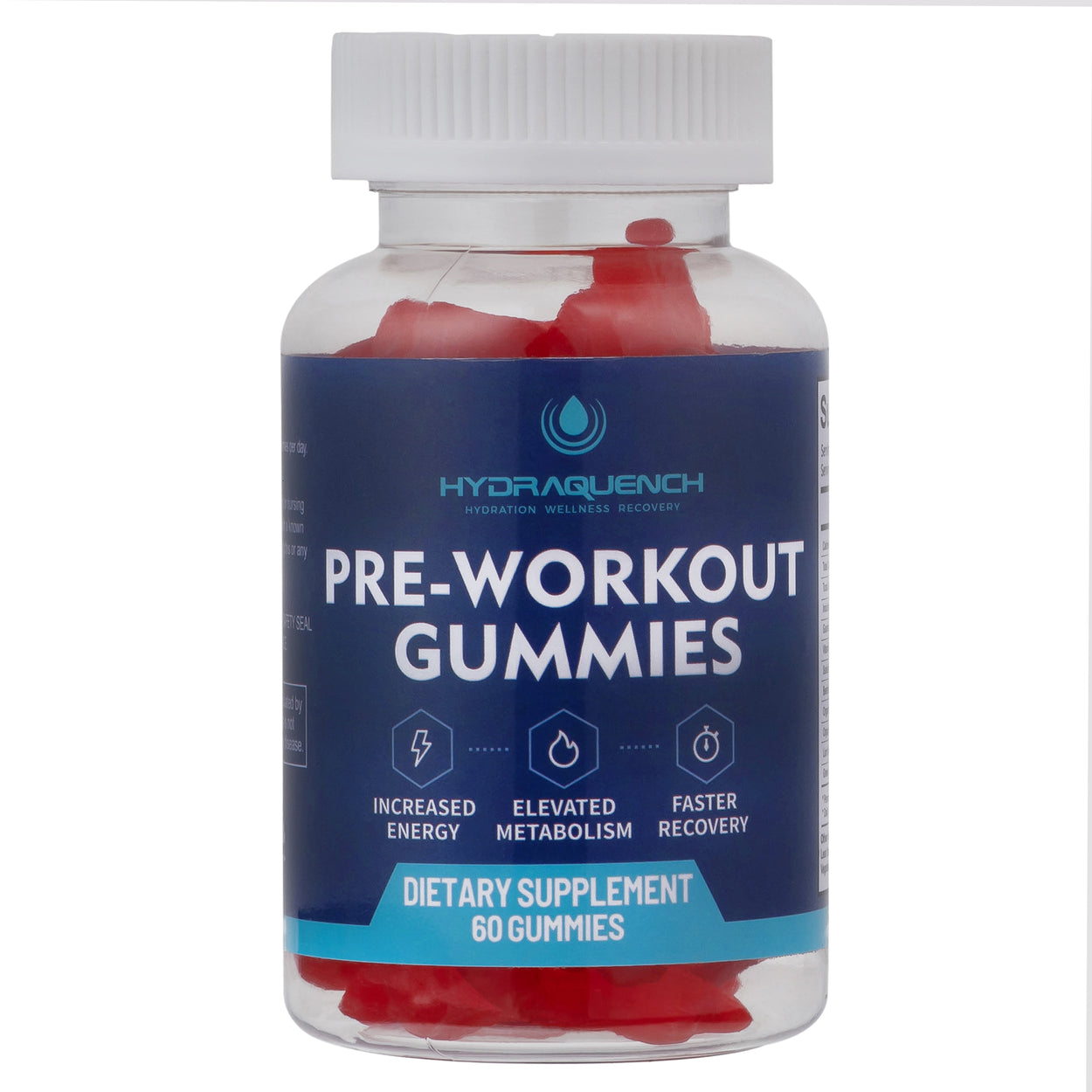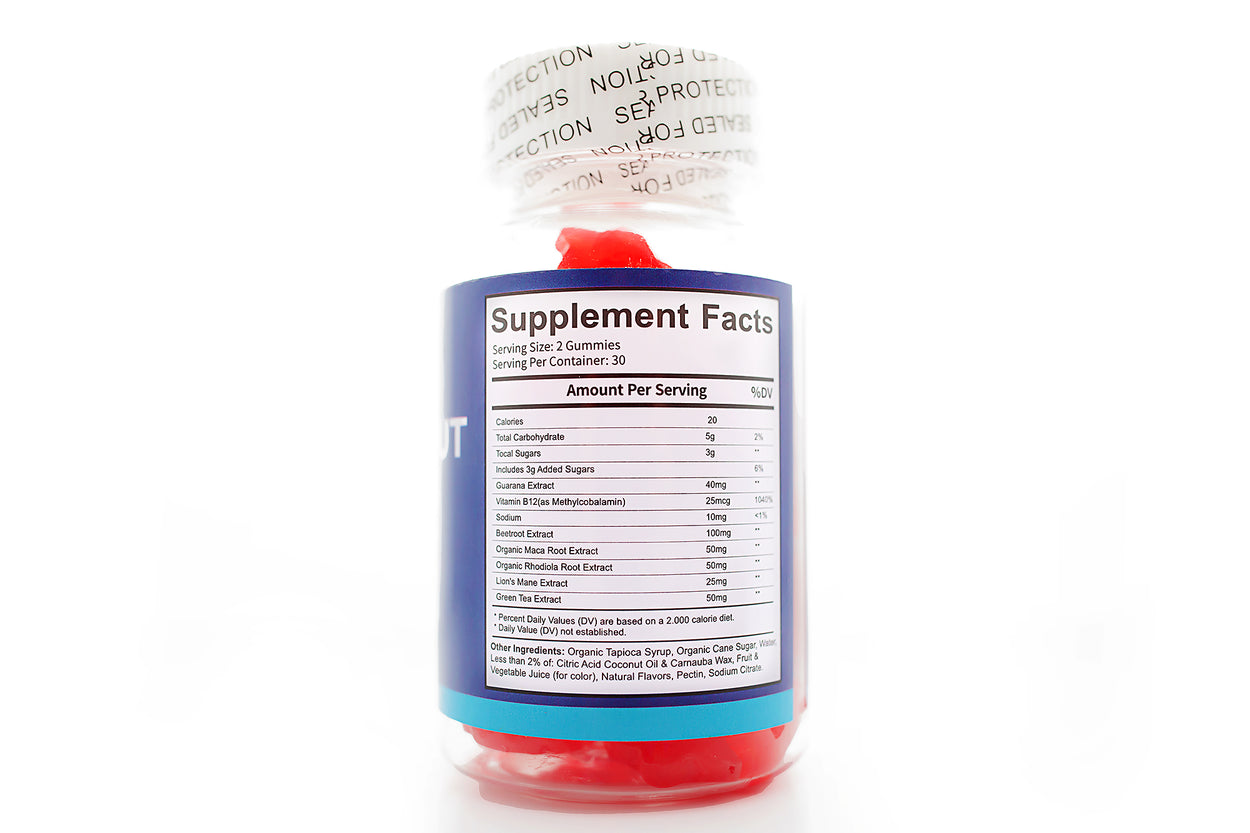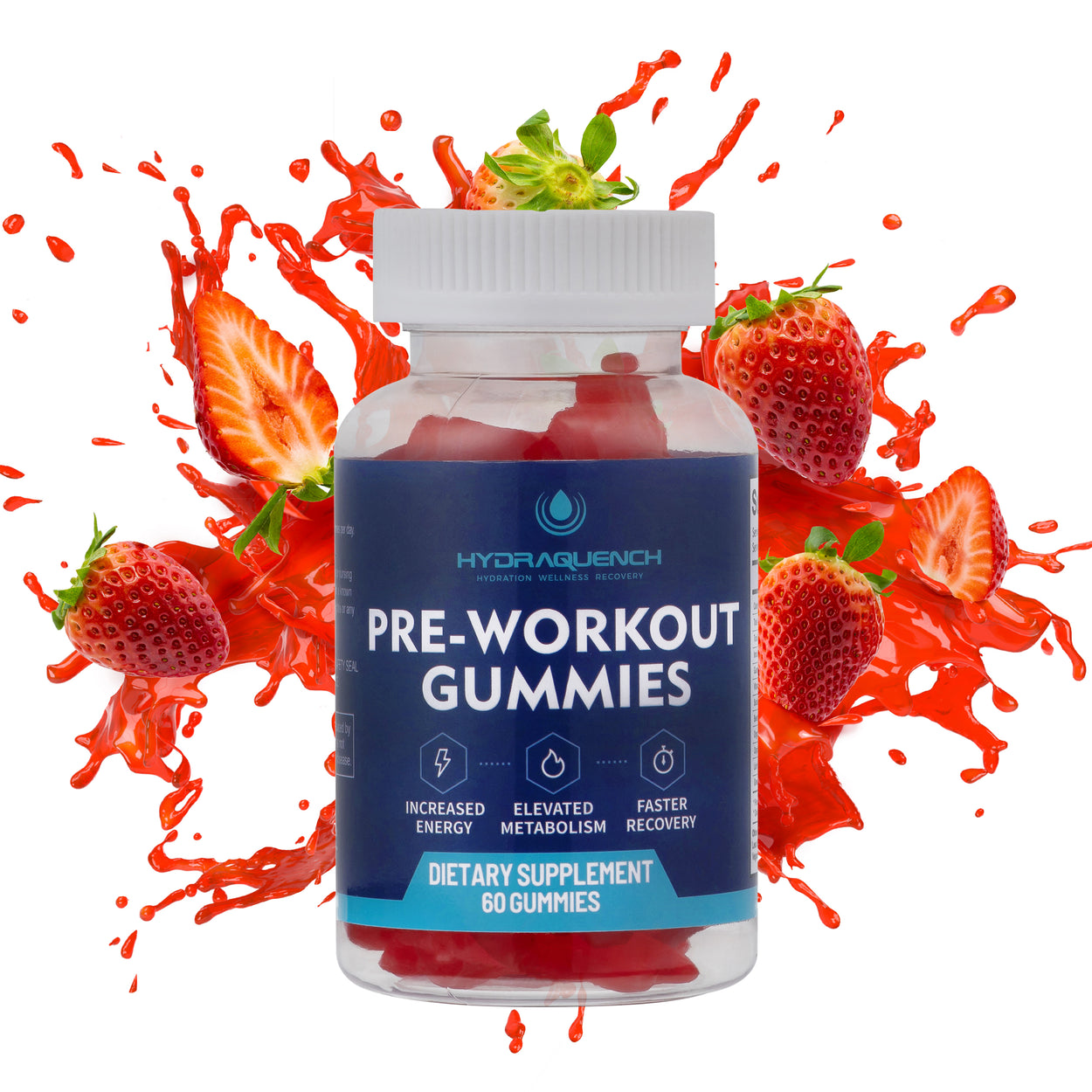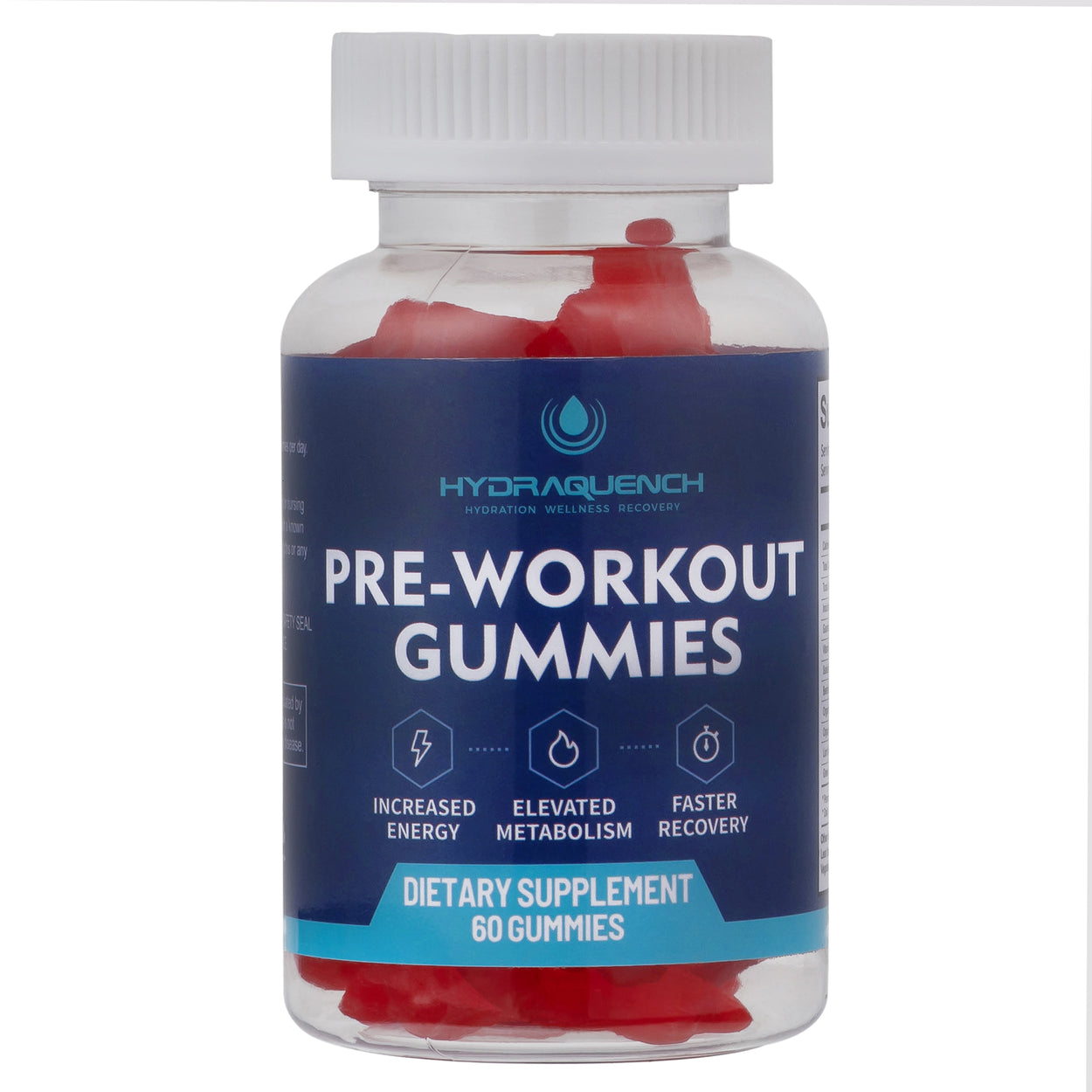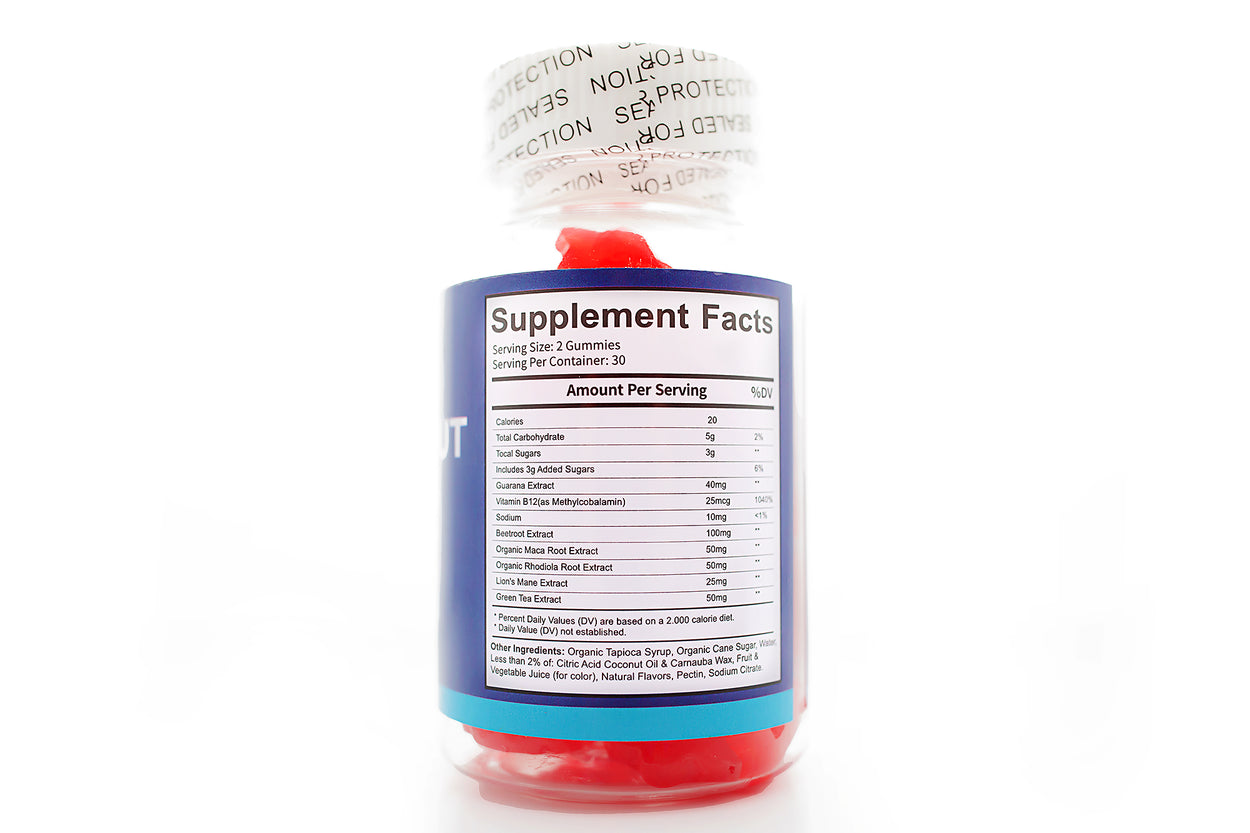 HYDRAQUENCH
HYDRAQUENCH Pre Workout Supplement for Strength, Power, Focus and Energy
Experience the energy transformation with HYDRAQUENCH Nutrient-Rich Energy Gummies – where every gummy is a powerhouse packed with quality ingredients to supercharge your workouts.
🌱 Beetroot: Unleash your inner athlete with the natural power of beetroot. It delivers a surge of oxygen to your bloodstream, elevating your endurance and boosting exercise efficiency. Conquer your limits, one breath at a time.
🌿 Rhodiola: The ancient secret to fighting fatigue and unlocking untapped potential. Rhodiola is your stamina sentinel, standing strong against tiredness. It's your steadfast companion on the journey, offering endurance, stamina, and boundless energy. Say goodbye to fatigue and hello to limitless possibilities.
🧠 Lion's Mane + Maca Root: Step into the realm of adaptogens, where focus and brain function reign supreme. Lion's Mane and Maca Root aren't just adaptogens; they're your mental allies, enhancing brain function and sharpening your focus. Elevate your cognitive prowess and tackle every challenge with unwavering clarity.
And the best part? Our HYDRAQUENCH Pre Workout Supplements are not only fuel for your body but also a promise for your values. They're 100% vegan and gluten-free, aligning with your holistic approach to wellness.
Elevate your workouts, empower your mind, and fuel your journey with HYDRAQUENCH – where the extraordinary becomes your new normal.