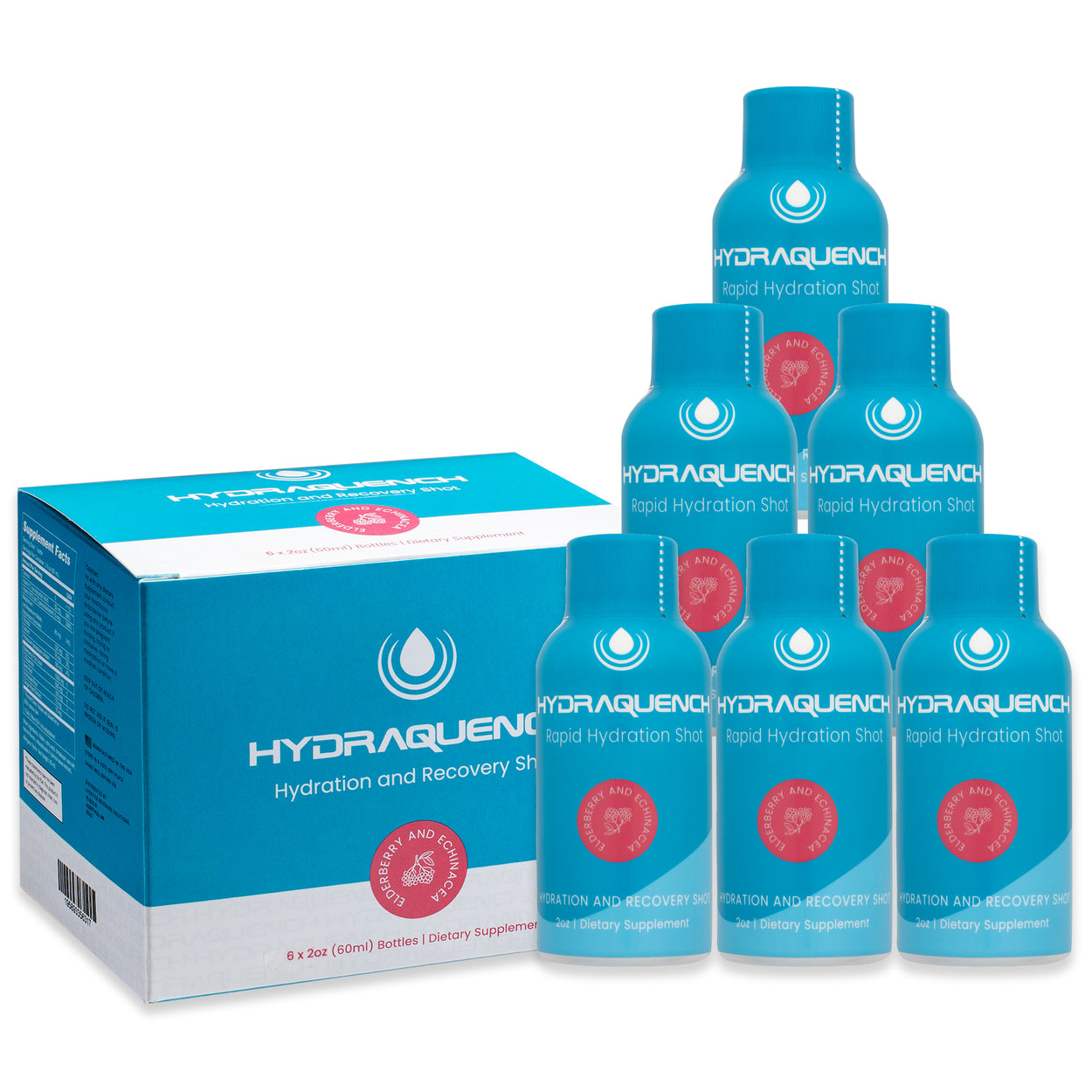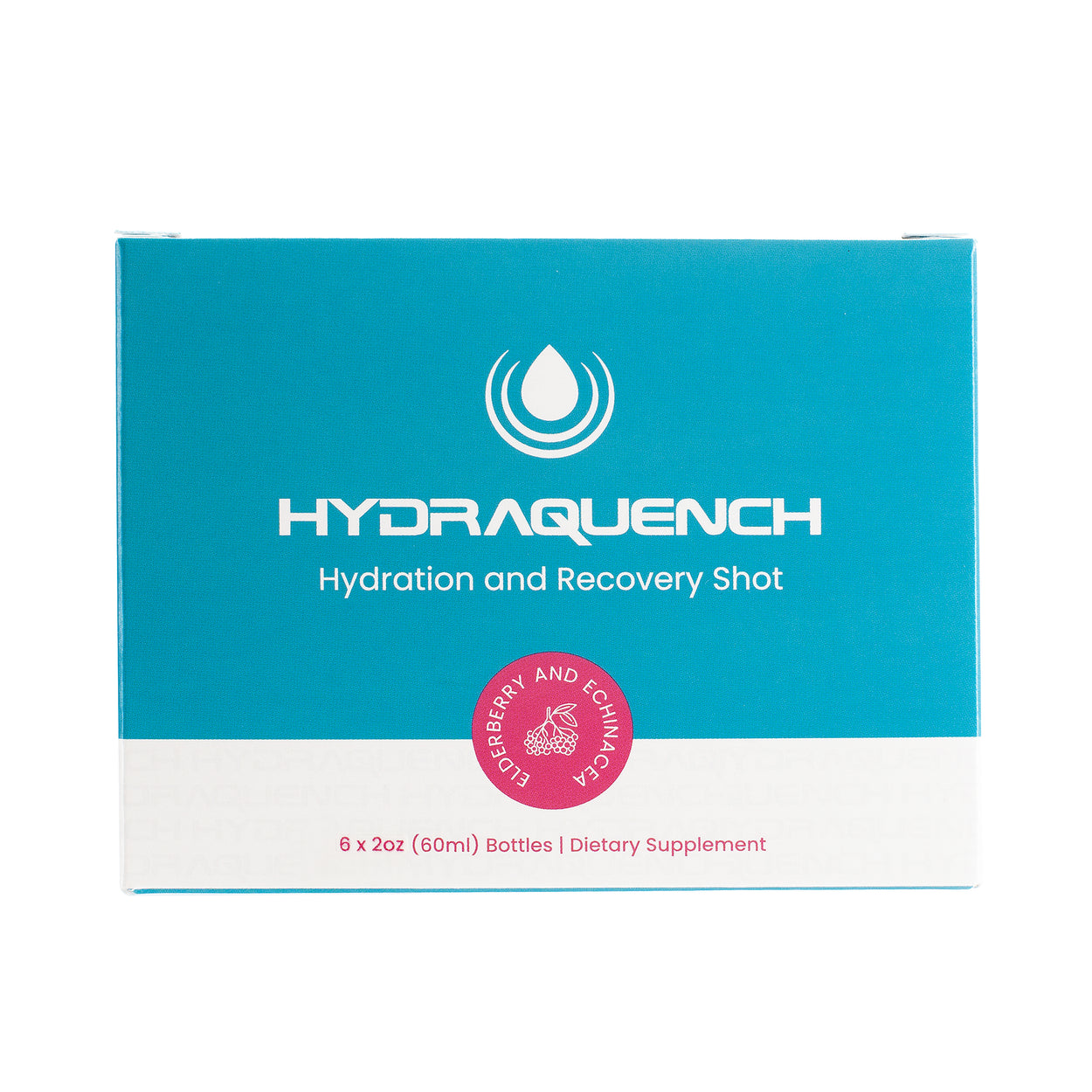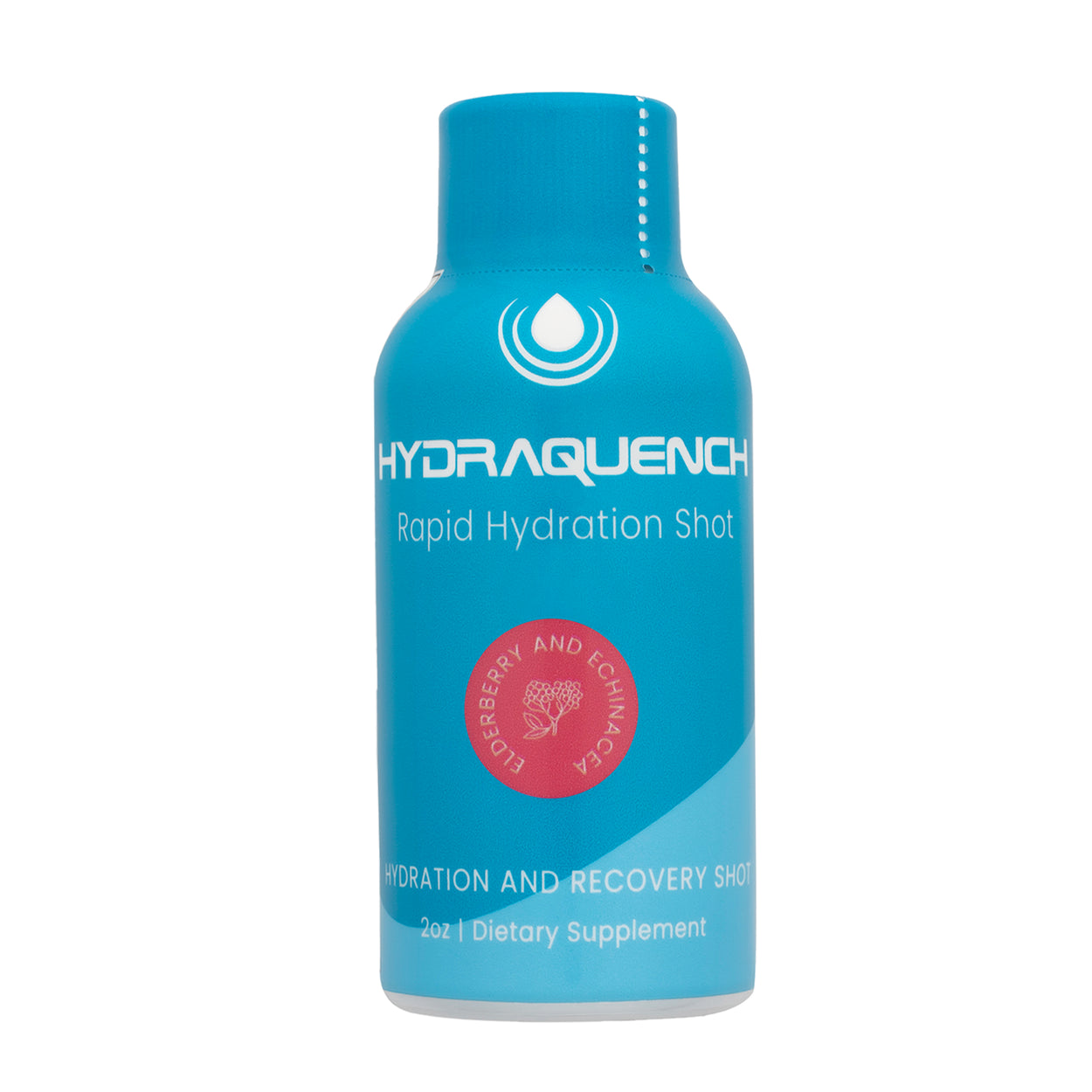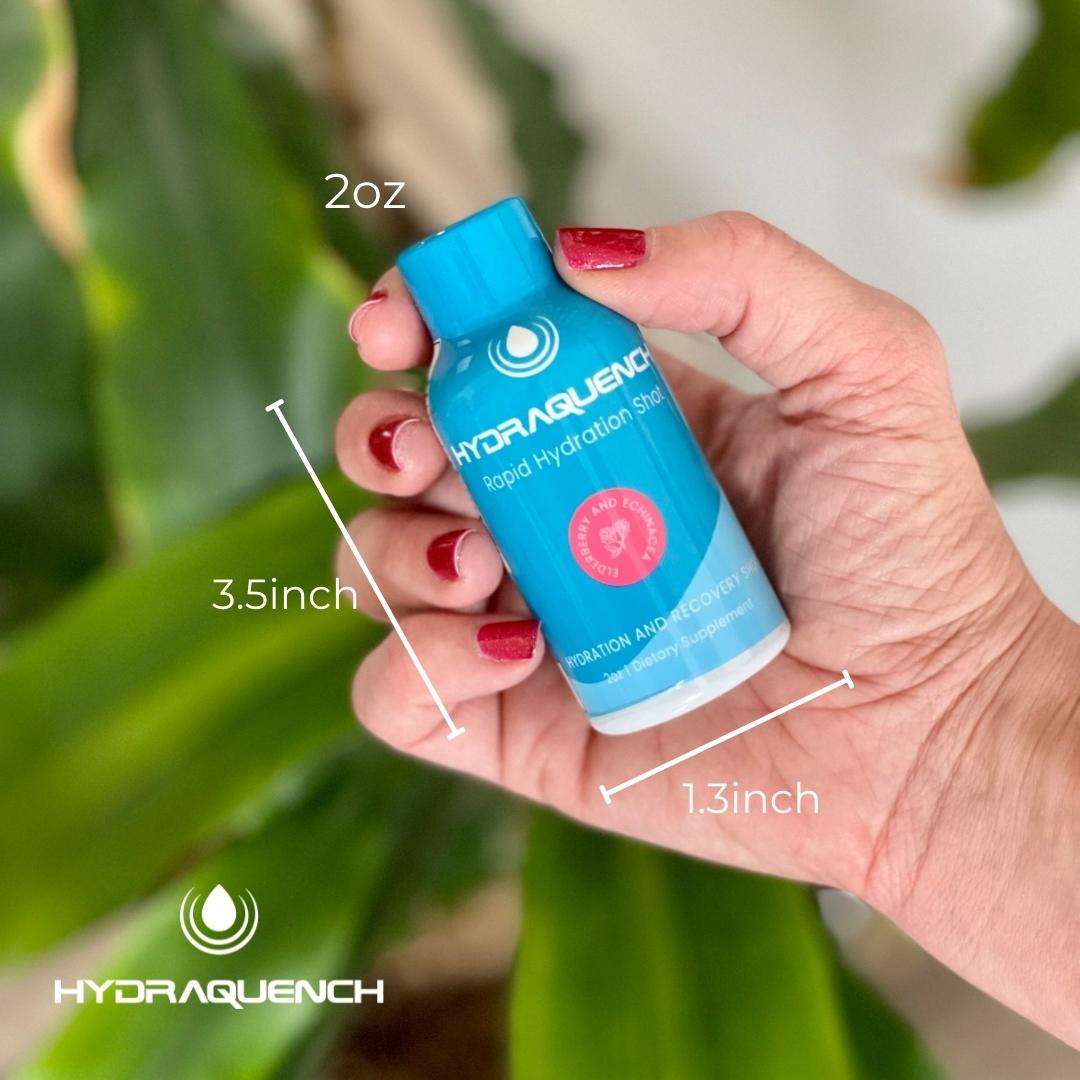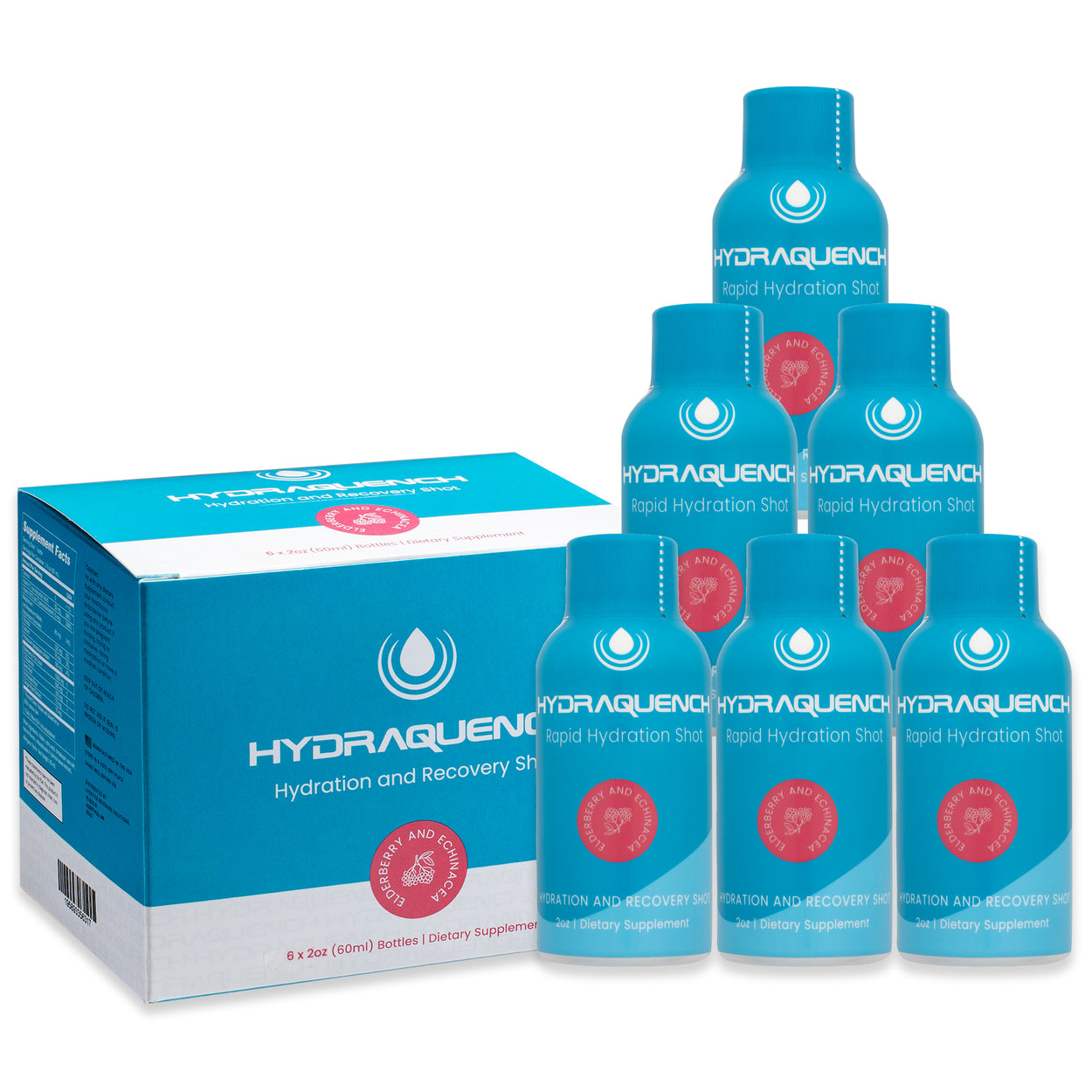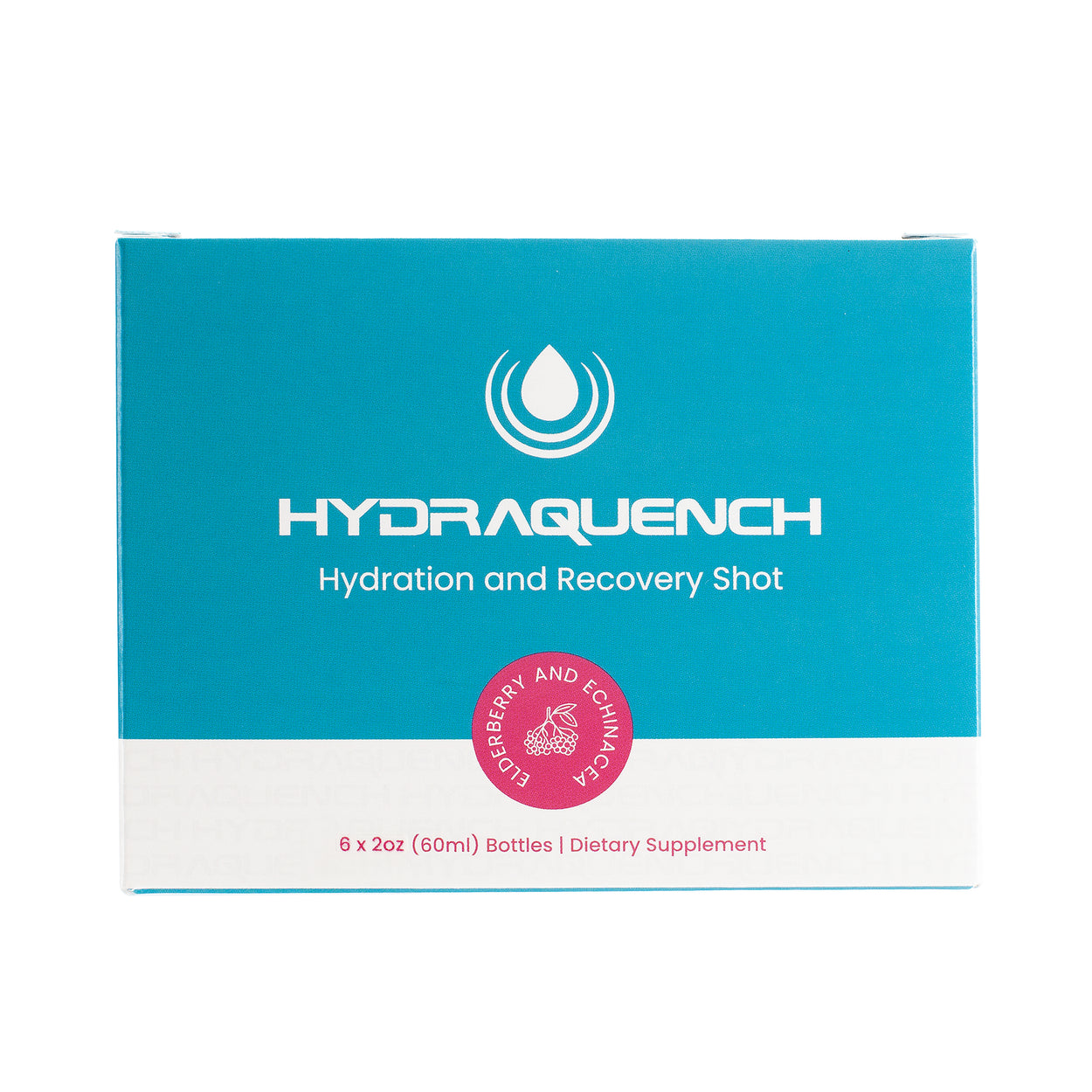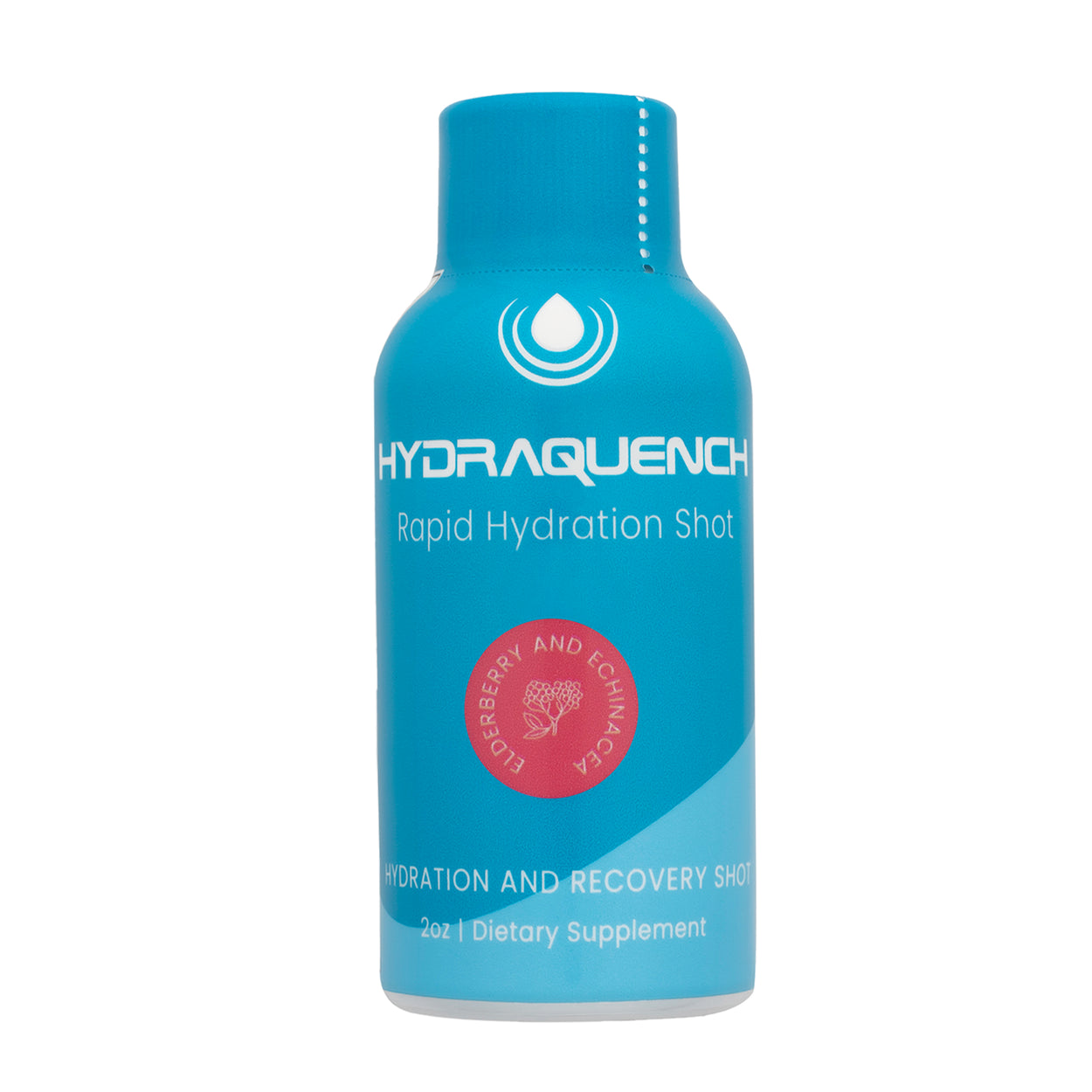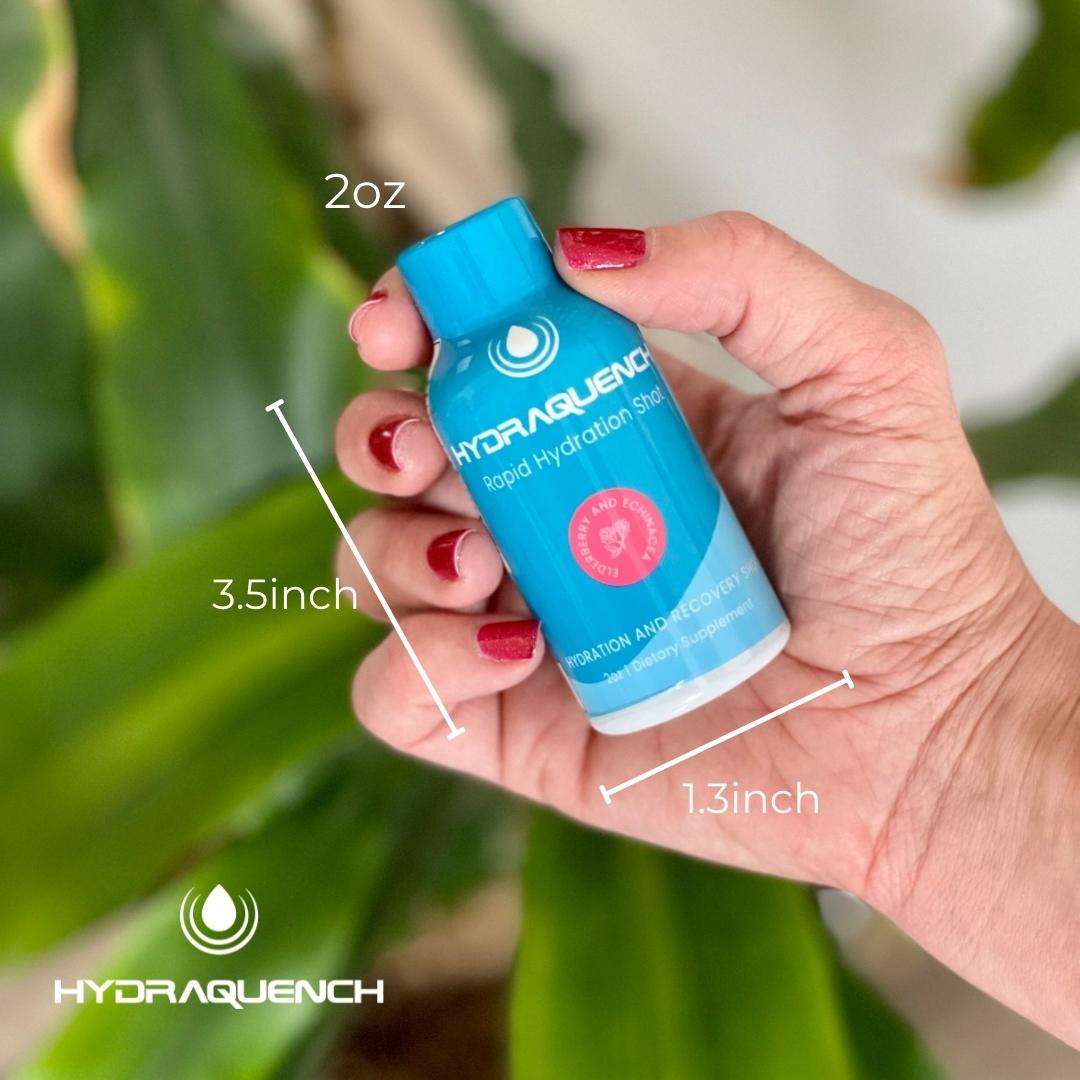 HYDRAQUENCH
HYDRAQUENCH Hydration and Wellness Drink
Introducing HYDRAQUENCH - Your Ultimate Hydration, Wellness, and Recovery Shot! 💧🌟
Prepare to be amazed by a powerhouse of essential goodness packed into every bottle of HYDRAQUENCH. It's more than a shot; it's your daily ritual for a healthier, more vibrant life.
🍊 Vitamins C and B12: Get ready to supercharge your immune system and boost your energy levels with the dynamic duo of Vitamins C and B12.
⚡ Electrolytes and Himalayan Sea Salt: Say goodbye to fatigue and dehydration. Our blend of electrolytes and Himalayan Sea Salt restores balance and keeps you energized.
🌱 L-Glutamine: Fuel your recovery journey. L-Glutamine is your secret weapon to help muscles heal, reduce soreness, and regain strength.
🌿 Elderberry, Beet Root, Echinacea, and Ginger Root: Nature's best is at your service. These powerful botanicals support your overall well-being and immunity.
🏭 Manufactured in a SAFE QUALITY FOOD Certified Facility: Quality is our promise, and our certification speaks volumes. Your safety and satisfaction are our top priorities.
🏃‍♂️ FAST DAILY HYDRATION FOR:
Everyday Wellness: Elevate your daily wellness routine.
Exercise: Crush your workouts with boundless energy.
Fatigue: Banish tiredness and stay energized.
Recovery: Bounce back from challenges quicker and stronger.
Sickness: Fortify your immune defenses.
Headache: Find relief and rejuvenation.
Travel: Stay hydrated on the go.
Alcohol: Rehydrate after a night out.
Are you ready to make HYDRAQUENCH a part of your daily life? It's not just a shot; it's your passport to a life of vitality and resilience. Try it today and experience the transformation!